A message from the founder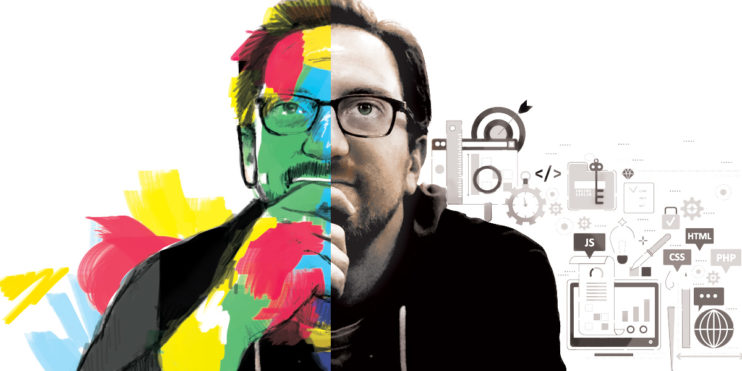 ---
Hello everyone! If you need a website we can build you one. My name is Joseph Nava, the founder of Newbrew Web Development. I am a passionate web developer that believes everyone should have a website in today's market. I'm passionate about the web and believe a good website can change lives. We are a fresh and young team with over 15 years of experience combined. My team and I specialize in the identity branding and web development. Therefore we love what we do and do what we love. We make our clients look good because when they look good we look good.
Our mission is to deliver innovative and compelling designs. Along with solutions by engaging and understanding our client's needs. We begin working with an objective view and investigative approach. Also always looking for new perspectives and possibilities. We prefer to start with the basics to make sure your website is set up for success by using Google's best practices found in the Search Engine Optimization Starter Guide
This is what we do!
Newbrew is capable of handling any of your Graphic and Web design projects. First a logo then a fully functioning website and everything in between. Finally, our goal is to communicate who you are and what you stand for, through design. We are here to keep you from falling. It is an amazing feeling to see a new business with the right online tools and resources that gets their business pumping and their phone ringing. We would love the opportunity to work with you to achieve your website dreams!
This is what you can expect from Newbrew Web Development:
We hold ourselves accountable if we don't deliver the most compelling and comprehensive approach to Web development
Customization – most of the security and performance enhancements plugins we use are standard on all our sites, we tailor every web development plan based on the nature of our customer's business. There are factors such as competition, budget, timelines and more
Extensive keyword research to determine popular but low-competition keywords
Immediate installation of Google Webmaster Tools and Analytics to measure and track performance. This is a great tool I learned from Nimbus Marketing Group
Social media participation
Websites optimized to be SEO perfect
Excellent communication
Outstanding customer service
Integrity and a commitment to deliver the most compelling and functional websites to our customers while trying to stay humble
Next, we would love to work with you on your next website adventure as well as social media marketing so contacting us today is especially relevant. Newbrew takes great pride in helping our customers grow their business online because we can. We love to change lives and the changes are helping our company get better every day. Thanks for checking out our blog. Stop by every now and then for educational articles about Web Development and eCommerce. We love learning about the ever-changing landscape of the online marketing world. In conclusion, Newbrew will do it's best to create another community of perpetual education for our readers because it's the right thing to do.